I am in one respect better off than Moses. He died in sight of, without reaching, the Promised Land. I occupy as good a farm as any that he would have found, if he had reached it; & it has been acquired not by hereditary descent, but by my own labor." ~Henry Clay, April 15, 1849
Henry Clay deeply loved Ashland–the farm and home he had built upon it. For him, it provided a place of refuge and sanctuary from a difficult and often disappointing world and was one of the few places where Clay regularly found happiness.
For Henry Clay's descendants, Ashland was a place of great reverence, inspiration, and attachment.
For the students and regent of Kentucky University and the Agricultural and Mechanical College, Ashland was a place of learning, development, and growth.
For today's visitors, Ashland is a place of great history, pride, and awe.
In 1804, Henry Clay began to acquire land for a farm for his young family. He had lived in Lexington since 1799, but by 1804 Clay was ready to move from his town home on Mill Street to a more substantial residence on the outskirts of town. By 1809, the center block of his new home was complete and Clay was residing on the farm he named Ashland for the ash trees abundant on the property.
By 1811, Clay desired more room for his growing family and received plans to add wings to Ashland from Benjamin Latrobe, architect of the Federal Capitol. Within a few years, the home was a full five-part Federal structure including a center block, two hyphens (connecting pieces), and two end blocks.
Clay and his wife Lucretia Hart resided at the home until his death in 1852.
When Clay died his will dictated that Lucretia would have a life estate in the property, but when she left or died, the property would be sold to settle the estate. A short time after Clay's death, Lucretia moved to her son John's home (Ashland-on-Tates-Creek) and Ashland was sold to another of her sons, James.
Upon purchase of Ashland, James Clay found the mansion in a state of serious disrepair. He arrived at the difficult conclusion that there was only one thing to be done: raze the house and rebuild. James had the house torn down, taking care to save all materials that could practically be salvaged.
He then rebuilt the home on the existing foundation following his father's original floor plan. James Clay carefully and thoughtfully rebuilt Ashland as a memorial to his father, Henry Clay. He incorporated Italianate, Greek Revival, an Victorian details in the rebuilding to bring the house into the current style but by and large intentionally recreated his father's home.
James Clay resided at Ashland until 1862 at which time he fled Lexington because of fear of retribution due to his strong Confederate leanings. He first traveled to Cuba then on to Montreal where he remained until his death in 1864, never to return to the memorial he built to his father.
In 1866, Ashland was bought by John Bryan Bowman to become part of the new Kentucky University.  Bowman moved to Ashland and initially used the home as a residence, but after a time, determined it had more room than he needed. As a result, he selected rooms on the first floor that were designated for the university's use as a museum.
Unfortunately, by the late 1870s Bowman's relationship with the University's Board of Directors had begun to deteriorate and he was fired. He was forced to leave Ashland in 1878.
While still owned by Kentucky University, Ashland was rented out until 1882 when it was sold, this time back into Henry Clay's family.
Henry Clay's granddaughter, Anne Clay McDowell, and her husband Henry Clay McDowell (named in honor of her grandfather), returned Ashland to family ownership for the first time in 16 years.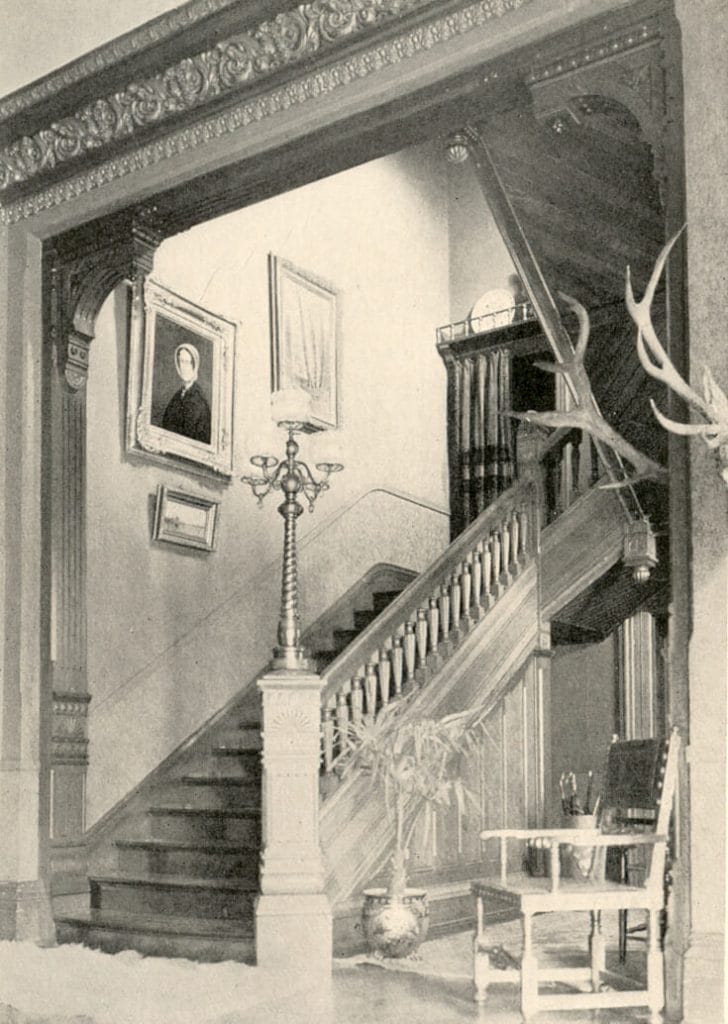 The McDowells immediately engaged in major renovation and restoration. They kept the structure largely the same but made significant interior alterations to modernize it and bring it into a current style. Anne and Henry Clay McDowell resided at Ashland until their deaths.
At that time, their oldest child Nannette took possession of the home. Nannette McDowell Bullock, her husband Thomas, and son Henry were the last residents of Ashland, and it is through Nannette's efforts that the Henry Clay Memorial Foundation was created, preserving Henry Clay's legacy, the house and 17 remaining acres for future generations.
On April 12, 1950, a huge crowd gathered to hear U.S. Vice President Alben Barkley dedicate Ashland as a historic house museum dedicated to preserving the legacy of Henry Clay.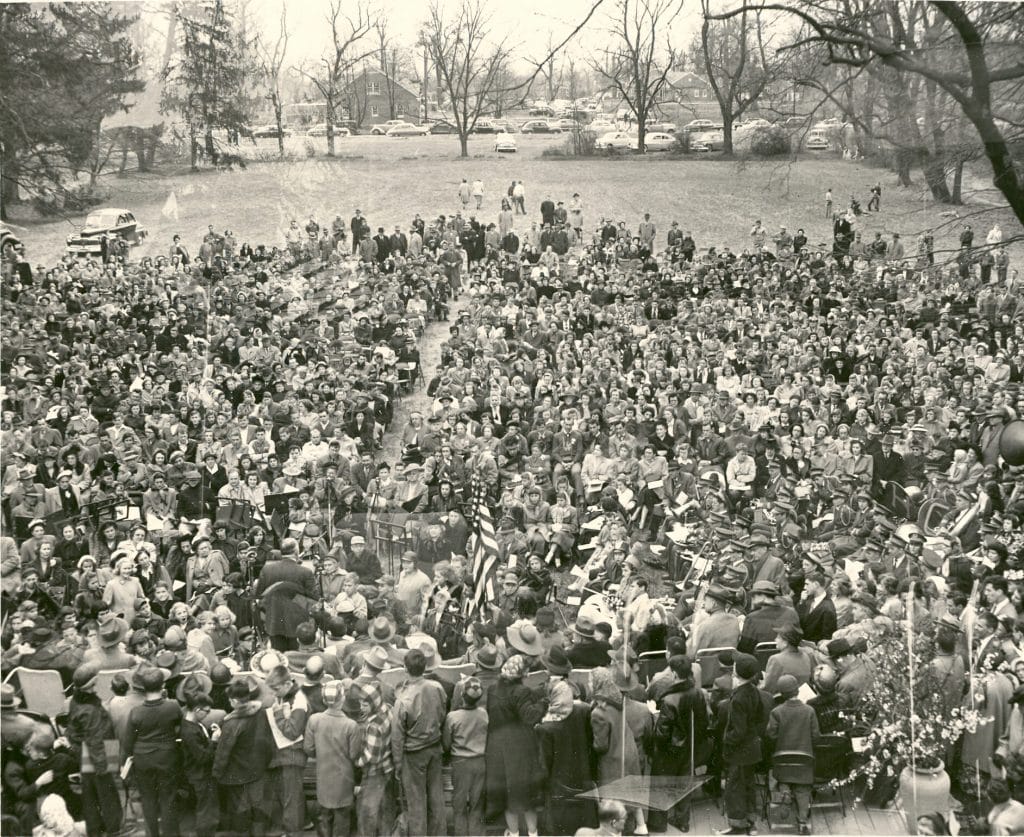 Since 1950, Ashland has been open to the public as a historic house museum. Due to its long and varied history, Ashland may be thought of today as an "onion," the layers of which can be peeled away to reveal the history of the home and its occupants and, remaining at its core, Henry Clay's five-part Federal structure and floor plan. To this core have been added son James Clay's Greek Revival, Italianate, and Victorian flourishes.  To that have been added granddaughter Anne Clay McDowell's Eastlake and Aesthetic details.
Ashland was made a National Historic Landmark in 1961 and remains a site of profound history and importance. It serves as a place of retreat and comfort for many of its neighbors, the people of Lexington, and thousands of visitors from near and far who visit the site each year. Most of all, it is a reminder of the "Promised Land" that Henry Clay and his descendants found here.